The magic trick to invisibobble's traceless outcome lies in its peculiar telephone cord shape. When this hair ring is wrapped around the hair, it places uneven pressure around the circumference of the ponytail; standard hair rings put even pressure on the hair, leaving an obvious mark
Nano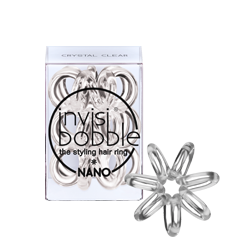 Hair tie or bobby pin? With its unique benefits invisibobble® NANO bridges the gap and creates a whole new way to wear your hair up, without compromising any of the classic invisibobble® benefits! Whether beginner or pro, romantic braided style or casual half bun – the little styling tool is there to offer a helping hand.
Original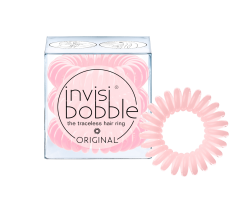 No kink, less headaches, strong hold – the invisibobble® ORIGINAL's unique shape makes it possible! That's why invisibobble® is the perfect companion for every occasion!

Power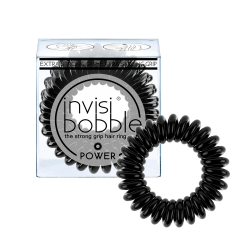 The intensified spiral shape of the invisibobble® POWER gives your hair an extra strong grip during sports or other high-energy activity, without compromising the high wearing comfort. The POWER is the perfect companion for your intense workout as it doesn't absorb fluids and can be easily taken out of wet hair without tangling.

Kids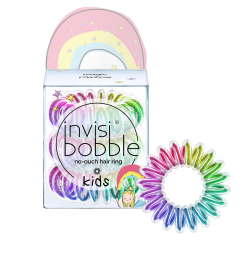 NO MORE OUCH: with the invisibobble® KIDS it is time to say bye, bye to annoying knots and tousled braids. The hair ring has a strong grip, great wearing comfort and can be easily removed from hair. The extra small spiral form makes it the perfect tool to create adorable hairstyles for kids.
The Slim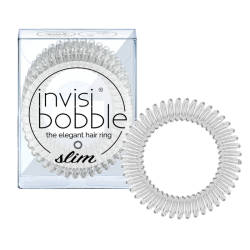 Thanks to its spiral shape, the SLIM provides high wearing comfort without causing headaches. Since the SLIM does not soak, it is very hygienic, does not tangle and is gentle to the hair. Extra benefit: in case the invisibobble® begins to lose shape, pour hot water over it – this will shrink it to its original size.
The Multiband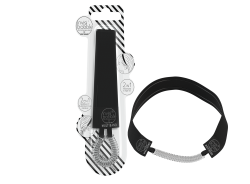 Multiband is the latest innovation. It has been specifically designed to meet the requirements of women when exercising, the 2-in-1 function of hairband and hair ring provides maximum comfort.
Sprunchie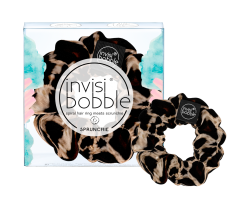 The new trend piece relights the fire of the 80s. The scrunchie is back with a twist. Each SPRUNCHIE is formed around an invisibobble® that provides extra comfort when wearing. It's perfect in the hair but can also be stylishly worn around the wrist as an accessory to enhance every outfit.
BASIC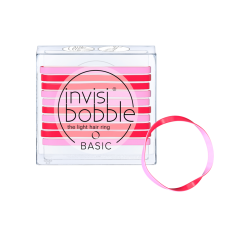 The thinnest invisibobble® yet, the BASIC seamlessly blends into hair for an almost invisible look. BASIC wears comfortably and doesn't pull on hair whilst maintaining the strong grip invisibobble® is known for, leaving no kinks. Available in four exciting colours.