The Tangle Teezer 3 Step Process... It's as easy as 1, 2, 3. Three simple steps to fabulous hair! Step 1 Detangling, Step 2 Blow Styling & finally Step 3 Finishing.
3 Steps To Fabulous Hair
Tangle Teezer has developed a route to fabulous hair is as easy as 1,2,3 - just follow our simple three-step process. From easy detangling to perfect blow-styling and expert finishing, let them show you how.

Salon Elite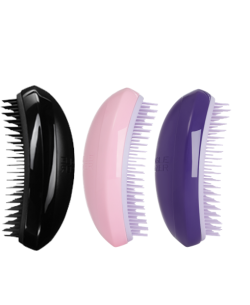 Salon Elite gives professional results in the palm of your hand. Detangling wet and dry hair without any tugs or pulls, it has an innovative centralised concave design that delivers firm, salon style brushstrokes from roots to ends. Perfect to pick-up-your-preening pace!
The Wet Detangler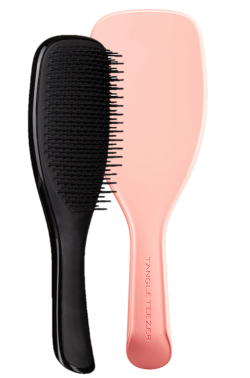 The Wet Detangler understands how to treat wet and fragile hair with expertise. With 325 unique teeth that flex over tangles and knots with every single stroke, hair is quickly detangled confidently whilst helping to reduce breakage. Now available in 2 sizes.
Compact Styler
For style everywhere you go, try the Compact Styler by Tangle Teezer. This compact styling hairbrush pops into a bag, so you always have a perfect finish.

Thick & Curly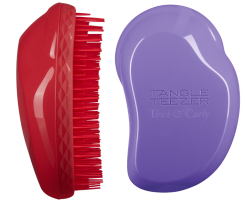 Iconic palmed shaped design makes detangling thick, curly & afro hair effortless. With longer, stronger teeth with Firmflex technology which reduces frizz from root to ends.
The Ultimate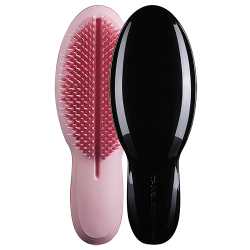 Offering the perfect finishing touch, The Ultimate is created for dry-styling and dressing your hair. The unique teeth are longer with softer tips which lightly detangle and smooth cuticles for a high shine.
Round Styling Tool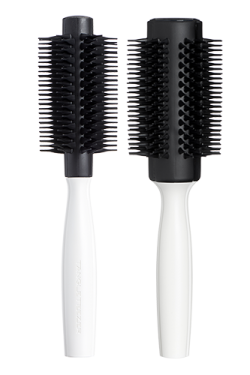 Blow-Styling round tools in large and small sizes achieve a blow-style full of natural bounce and volume. They deliver a quick and gentle blow-dry thanks to the innovative teeth that pick up hair at the root for great lift. There's no need for straightening irons or tongs, our the round tool leave the hair with natural volume, bounce, all-over smoothness and shine.

Blow Styling Smoothing Tool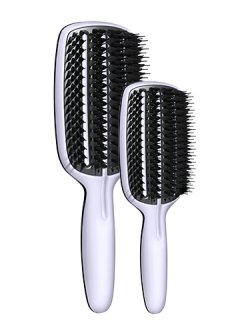 For all long or course hair types the innovative teeth allows for free-flow tension so there's no pulling and tugging. Excess moisture is removed from the hair shaft to guarantee a quicker blow-dry. Your style is left voluminous and shiny with reduced frizz. You'll be blown away by the results!
Backcombing Brush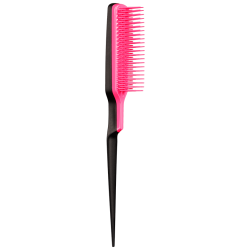 A volumising hairbrush designed to add some serious oomph to your hair, it's created for everyday styling for all hair types and lengths, offering height, texture and long-lasting volume. The unique two-tiered teeth, with a greater density of teeth at the base, compacts hair towards the roots resulting in great body.

Fine & Fragile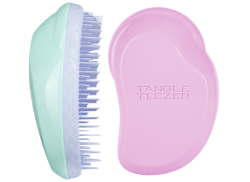 Fine and fragile hair as well as hair loss are concerns for many women and men. When hair loss happens often we can be frightened to brush our hair for fear of losing more or damaging it further. Fine & Fragile teeth are 30% softer and proven to give 5 x less breakage!