 We are excited to announce our new partnership with the evo™ brand. A family owned and operated, Aussie born and raised brand that has been providing salons across the globe with top-notch professional haircare since '05. They're here to give anyone and everyone good hair… no miracle cures, gimmicks, hyped-up ingredients or answers to love, life and other woes, just high quality, professional haircare that speaks the truth with personality.

evo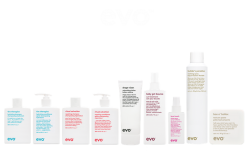 evo offer a wide array of luxurious hair care products that are designed to give professional results whilst still respecting the environment. they don't contain unnecessary, over-marketed ingredients.
fabuloso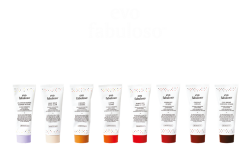 evo fabuloso is a one-step, at-home colour boosting treatment that instantly refreshes/tones, revives and adds shine to colour treated hair. evo fabuloso… the super dooper colour booster.
fabpro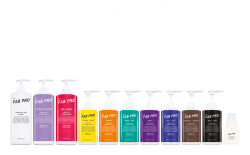 evo fab pro is the unique customised colour maintenance system that gives you the power to perfectly match and maintain any hair colour in-between salon visits. match it. mix it. take it away.
staino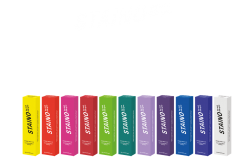 staino is a professional colour palette of 10 super-bright, intense direct dyes and a clear. staino is fully intermixable for customised, long-lasting colour and shine. leave your mark.
Bottle Blonde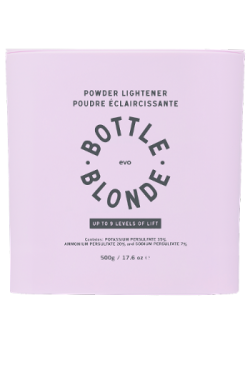 bottle blonde is a professional lightening portfolio that provides maximum lightening power and flexibility with clean, even blonde results while respecting people and the planet.
evo Brushes

the evo range of brushes and combs are manufactured with an environmental conscience, made with wood from well-managed forests.