With Kebelo's first in-salon treatment in 2010 came smooth, shiny, easy to manage, frizz-free hair that lasted for 100 days, whilst giving the freedom to style as mood inspired. Kebelo pioneered an entirely new carbocysteine technology working deep inside the coretex strengthening and repairing weakened bonds. We are excited to announce that from November 2019 Kebelo, the brand which pioneered professional smoothing, has now been integrated with The Hair Movement to offer even greater products that have been formulated with the best ingredients that nature and science have to offer.

Nice and Smooth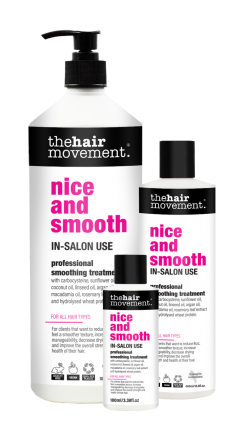 The nice and smooth in-salon professional treatment is the latest and best smoothing treatment from the team that founded professional smoothing. With carbocysteine, sunflower oil, coconut oil, linseed oil, argan oil, macadamia oil, rosemary leaf extract and wheat protein.
The Miracle Masque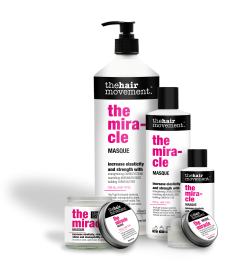 Perfect as a stand alone masque, or as the finishing masque for all The Hair Movement treatments. The combination of carbocysteine, which creates strong hair and increased elasticity, with murumuru seed and carob butter leaves your hair looking and feeling incredible.
Build Up Be Gone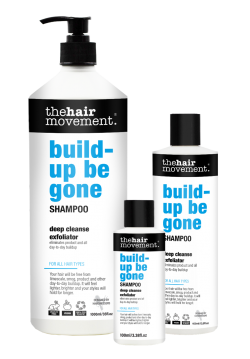 A shampoo for all hair types, hair will be free from lime scale, smog, product and other day-to-day build-up. Hair will feel lighter and brighter. Used as a first step alongside nice and smooth and the miracle masque as part of an in-salon professional treatment.
Bye Bye Dry
FOR COARSE OR DRY HAIR: For deeply nourished moisturised hair which is strengthened, feeling softer, healthier and more vibrant.
Plump Up Fine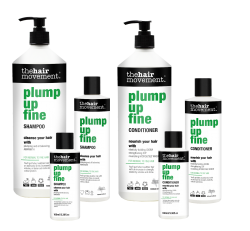 FOR NORMAL TO FINE HAIR: Improves strength and elasticity for fuller, healthier hair, with an awesome shine, increased volume, oil balanced roots and colour protect.
Fight the Frizz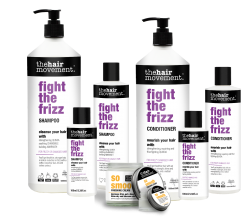 FOR FRIZZY OR DAMAGED HAIR: Achieve healthier, stronger hair, a radical reduction in frizz, with a softer, smoother feel. All with colour protect.
Love your Curl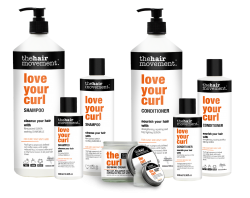 FOR CURLY AND WAVY HAIR: Embrace the curl for gorgeous defined curls, softer wave, with madly reduced frizz, and increased shine. It now couldn't be easier to get soft, defined, natural curls.
Boost it Up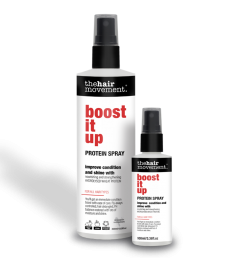 This wonder product can be used on both wet and dry hair and is great for all hair types. It will give hair an instant condition boost, whilst controlling those annoying fly always, adding both moisture and shine.
Fight Damage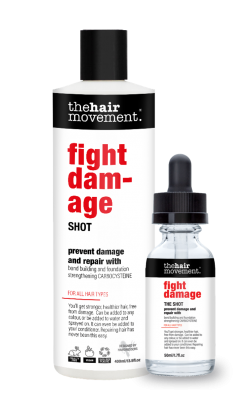 The fight damage shot can be mixed into almost anything to prevent damage or repair existing damage. The carbocysteine works to strengthen and rebuild hair bonds on a foundational level.